unified standards for conservation areas in Russia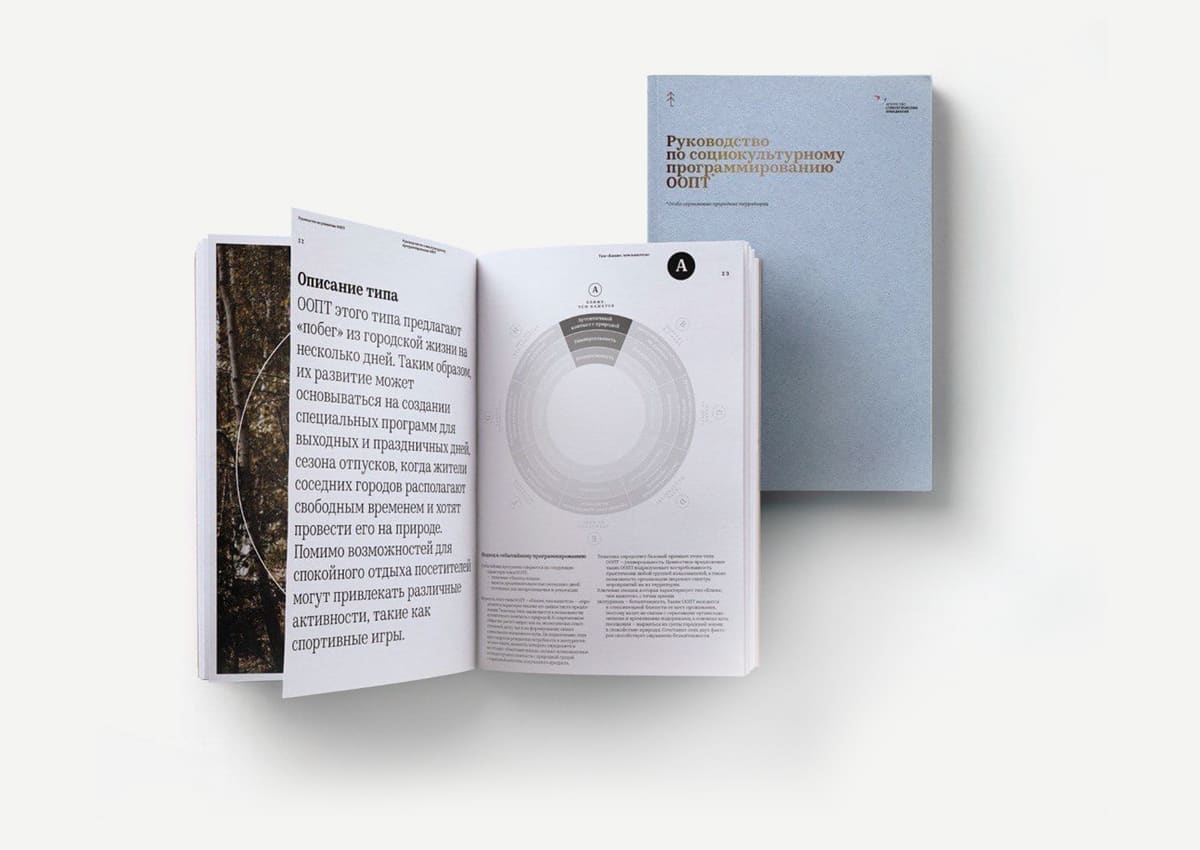 client:
agency for strategic initiatives
how to formulate rules and standards so that they can be utilised by thousands of different natural territories across the country?
In Russia there are 12,000 conservation areas of federal, regional and local significance. They cover a combined space of 232.5 million hectares, which is 13.6% of the country's territory. In order to formulate standards that would support such a broad range of locations, Citymakers analysed global best practice in this field. We summarised global experience of managing conservation areas based on nature reserves and national parks in Europe, North America and New Zealand, and also analysed the current situation in conservation areas in Russia. As a result of this analysis we proposed a social and cultural programme and formulated an approach to the spatial organisation of conservation areas in Russia. The information was compiled as three books, which will be distributed to staff and management of conservation areas. It is a combination of basic information and unified standards, which will support the functioning of conservation areas across the country.