an office and campus for Russia's largest IT company within an established district of Moscow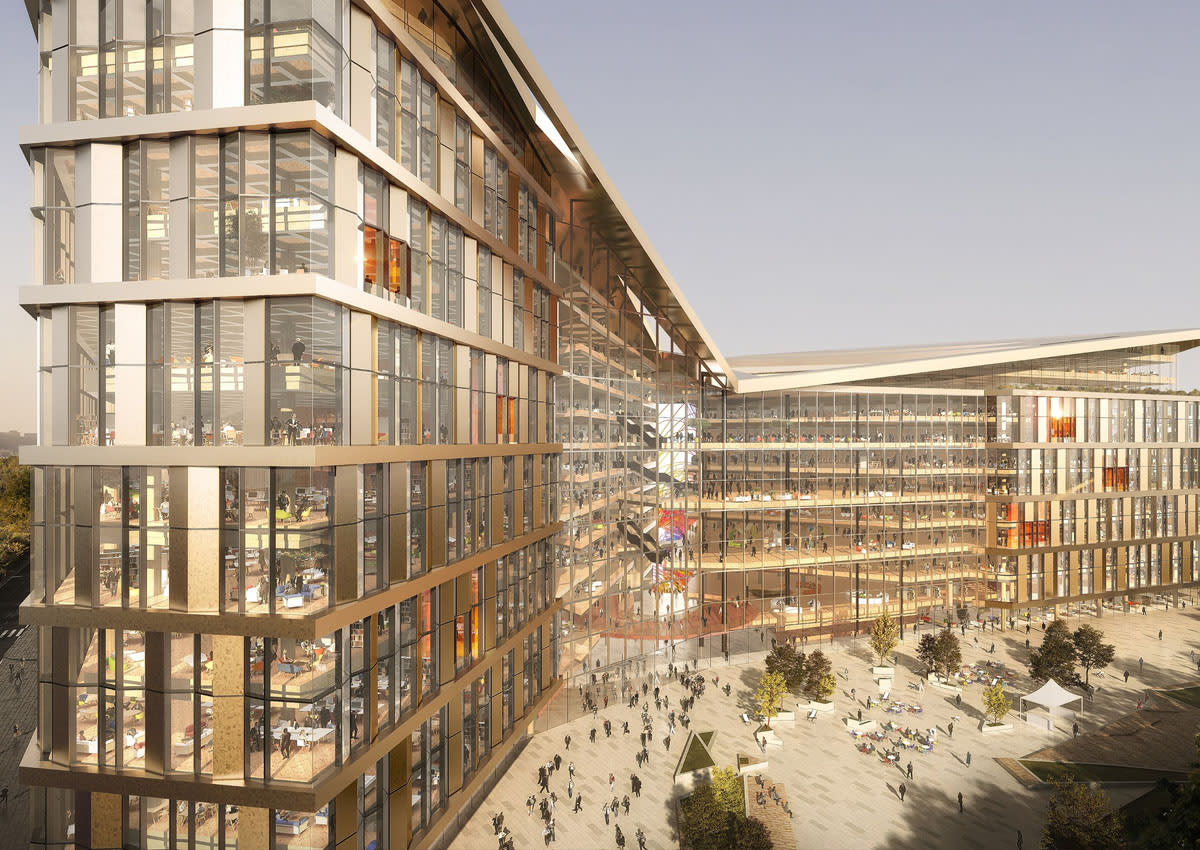 what should the headquarters of the most influential Russian technology corporation be like in order not to concede to the offices of world leaders such as Google and Apple while harmoniously integrating into a residential district?
Citymakers, in a consortium with the London practice PLP Architecture, won a closed competition for the creation of a new headquarters for Yandex. Our task was to think through and describe the social, cultural and spatial principles underlying the new campus. We also had to consider how to integrate such a large and striking building into an existing residential district of Moscow. We studied the specific nature of the district and the influence of its important neighbours: the Pioneer Palace, the Sparrow Hills and various scientific institutes. We also explored the elements which make up the work activities of the company's staff. Having analysed this information, we proposed a socio-cultural model and an algorithm for its subsequent integration into the life of south-west Moscow.