a methodology for evaluating socio-cultural programmes within projects for a major city competition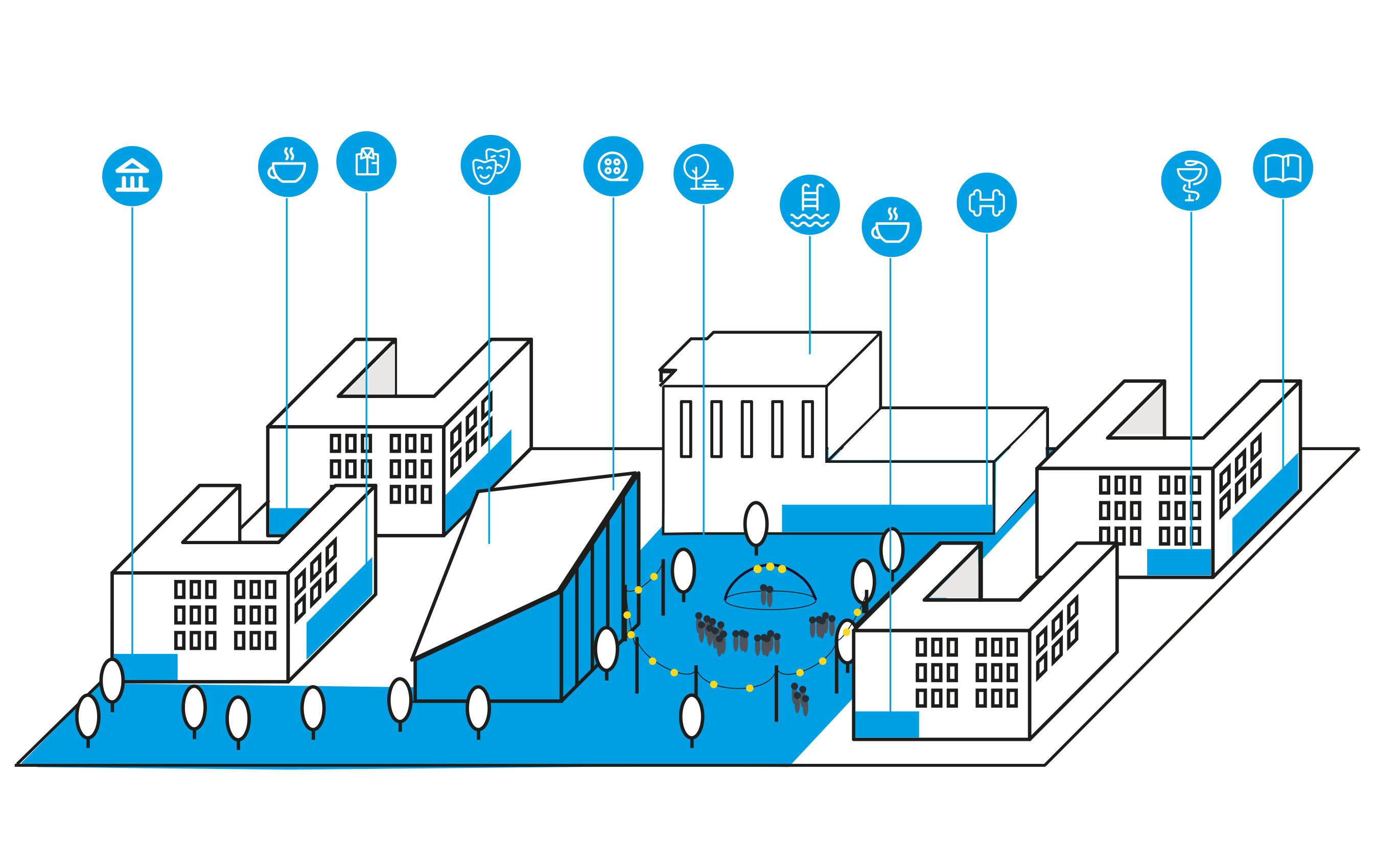 client:
moscow committee for architecture and urban planning
what functions should be included in a project in order that life in the districts becomes more attractive, satisfying and comfortable?
Moscow's Committee for Architecture and Urban Planning was asked by mayor Sergei Sobyanin to run a competition for the best solutions for renovating five pilot residential buildings in various parts of the city. Citymakers was responsible for the development of the socio-cultural section. As a guide we used the best international solutions. Our task was to formulate the requirements for distributing socio-cultural functions and develop a mechanism for evaluating competition projects from this perspective. According to our concept, every district should have a uniquely identifiable appearance and a developed infrastructure, including cultural, sports and educational institutions created for each territory. We proposed an original methodology for complex analysis of the socio-cultural condition of the urban environment. An important element was the evaluation of the quality and comfort of public spaces. Our methodology allowed for the evaluation of competition projects based on their influence on the quality of life of residents and visitors to the districts.