a territory for health in place of a former pharmaceutical factory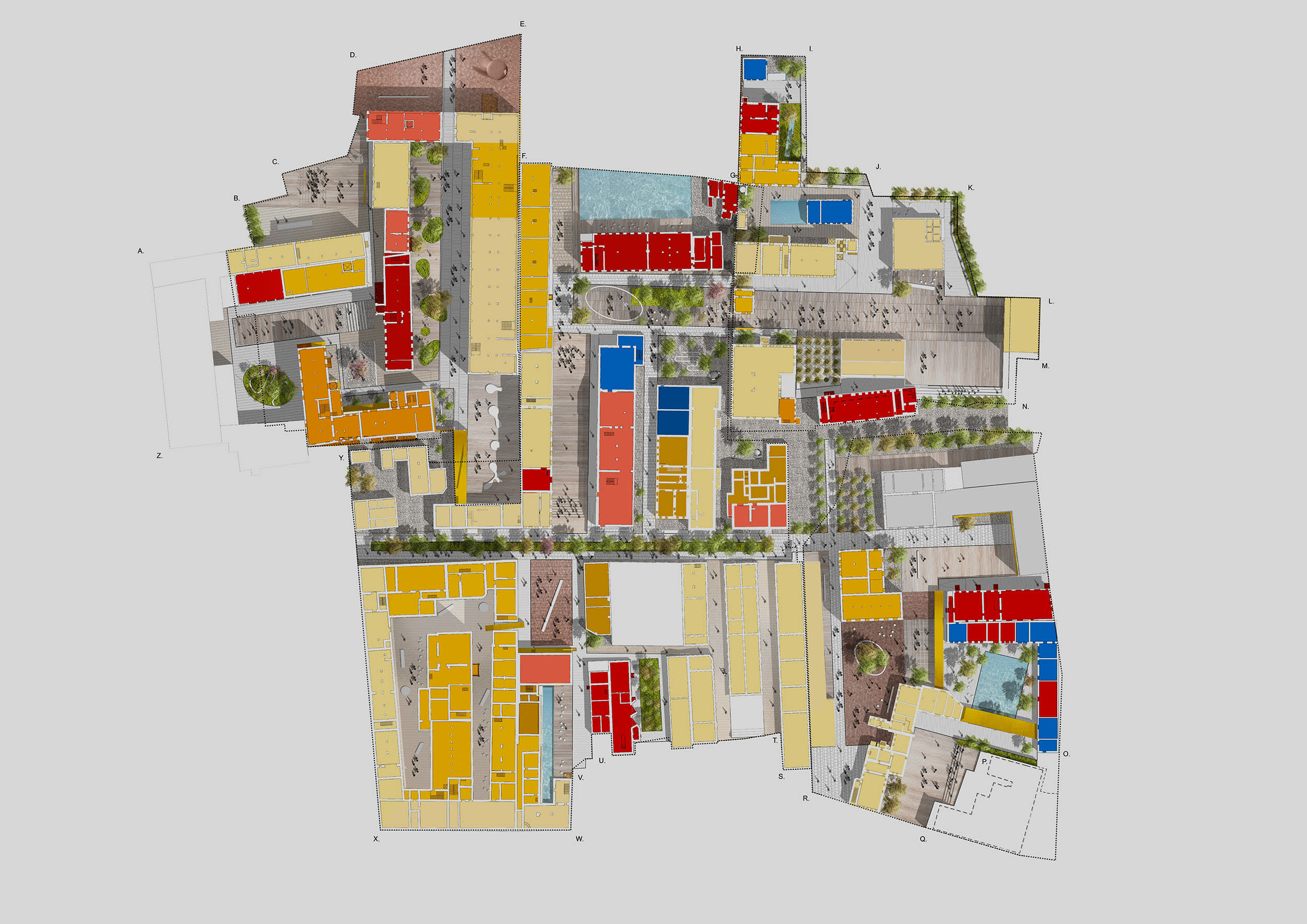 how to restructure a former factory space for the good of the city?
In the context of post-industrial economics, hundreds of square metres of former industrial territories are being freed up in cities across the world. City authorities and developers are faced with the question of how to adapt these territories to contemporary life and reintegrate them into the urban context. This was the task assigned to Citymakers as part of the project for the redevelopment of the Semashko Pharmaceutical Factory. We developed this project together with Ruben Arakelian's team and his practice, WALL. In our concept, we decided to pay tribute to the memory of place. Based on the former specialisation of the factory and the needs of the surrounding territories, we proposed retaining the focus on health. For each space we formulated a set of functions which were somehow connected to quality of life: physical, psychological, economic and social health.