all of Russia in one park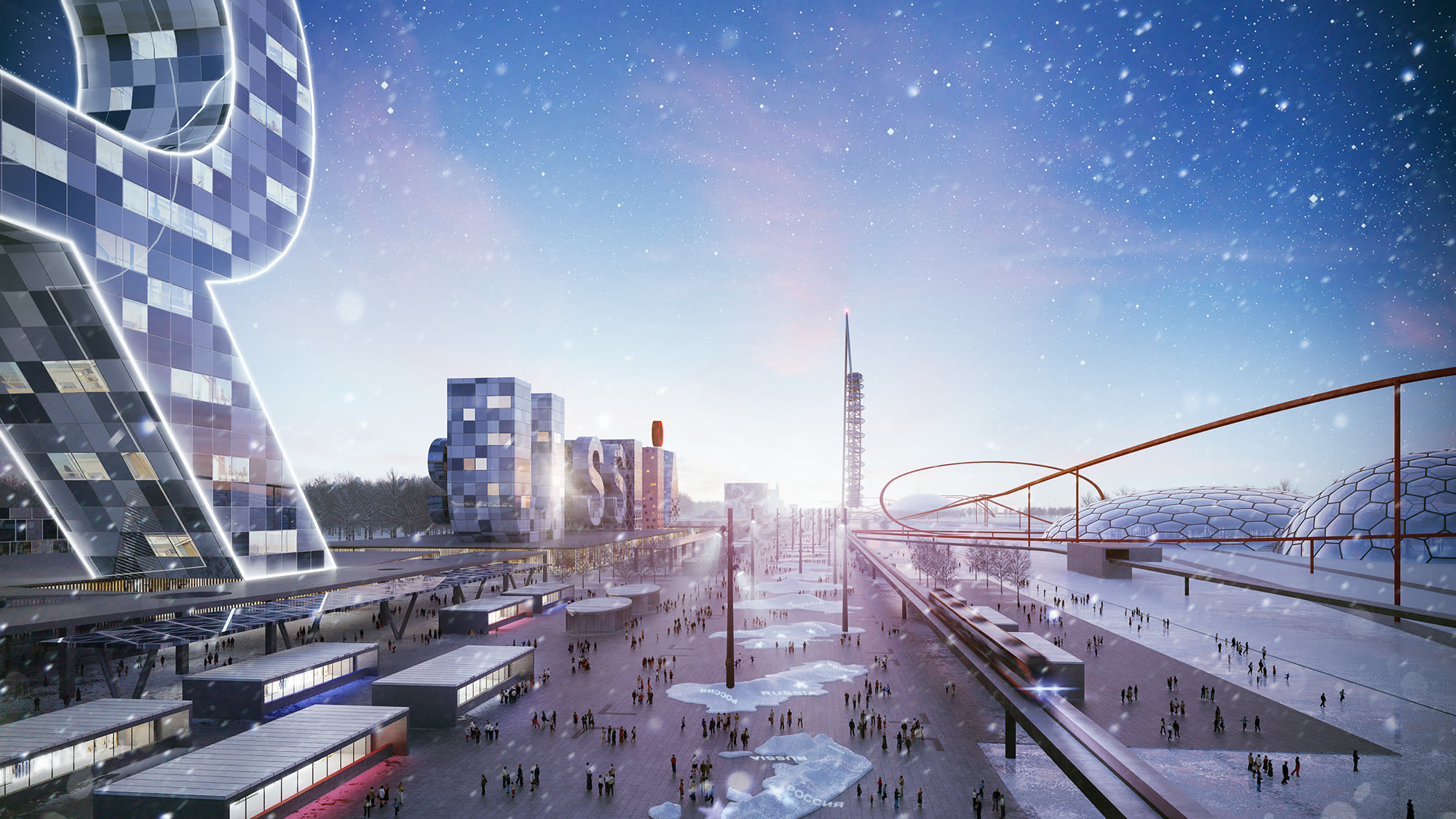 client:
russian council for ecological construction
how to show the diversity of the country in a park of 1,000 hectares?
The concept for Park Russia — a territory for entertainment, education and recreation measuring more than 1,000 hectares and located in the Domodedovo region of Moscow Oblast — was created by Citymakers together with the Berlin practice anOtherArchitect. The park is in the form of the outline of Russia. Its concept and planning structure are based on the specifics of the country's geography. At the core of the project is the idea of 'three orbits' — education, sport and leisure. The fundamental element of the park, the so-called 'Trans-Siberian' is a two-kilometre-long boulevard on which the main activities and the engineering and transport infrastructure are concentrated. The 'Trans-Siberian' is divided into 85 identical parts, each of which represents a subject of the Russian Federation. There are three centres in the park. In the north is 'St Petersburg', which fulfils a cultural and educational function (exhibition spaces, conference rooms, offices and research laboratories). In the centre is 'Moscow', the commercial and entertainment hub (hotels, restaurants, shops). In the south is 'Sochi', an all-weather sports centre.