a careful balance between privacy and a busy community life in the most expensive district of Moscow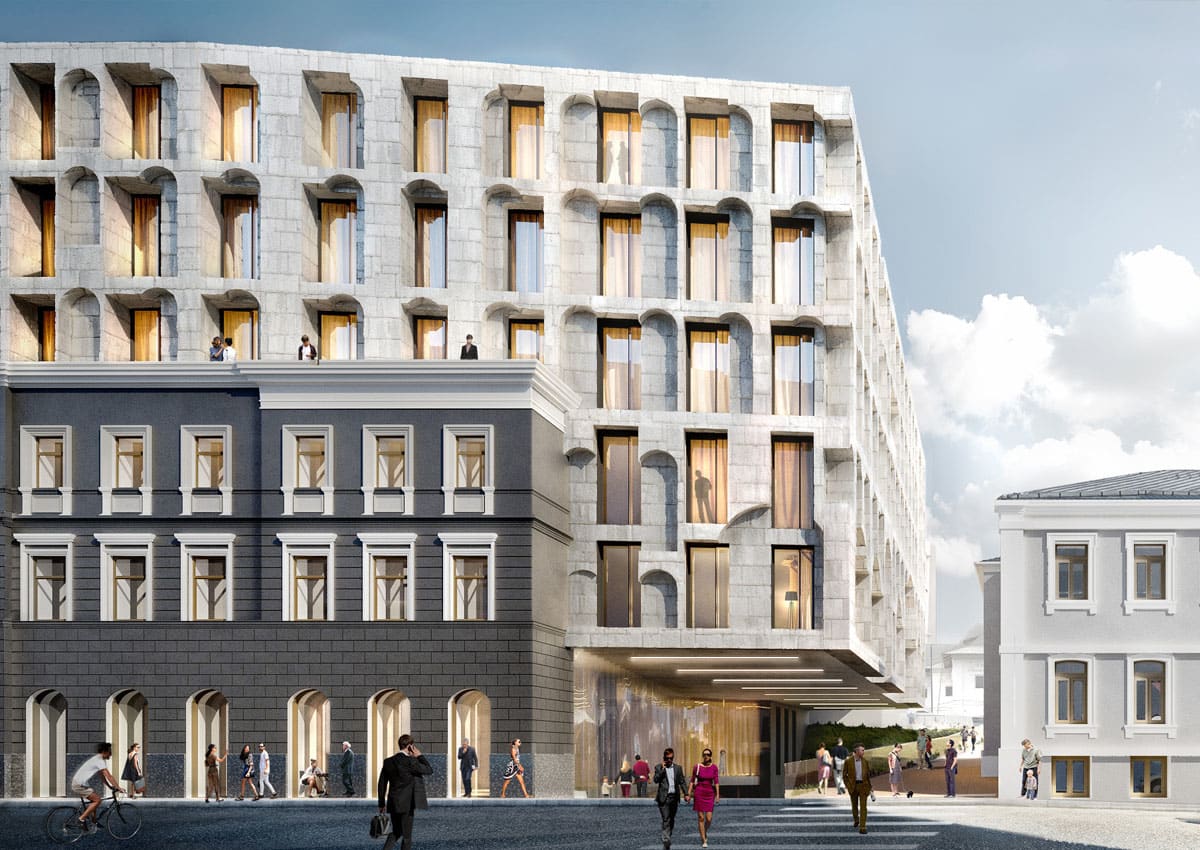 how to create successful public spaces in a historic quarter while not disturbing the privacy of an elite residential complex?
The new residential complex Allegoria Mosca is located at the junction of Ostozhenka and Prechistenka, that is, on the border of the elite Golden Mile district and the busy lanes, museums and cultural centres of old Moscow. Allegoria Mosca was designed as a proposal for culture and entertainment that would form a balance between elite closedness and the noise of the tourist quarter. Another complicating factor is introduced by the presence on the territory of a number of valuable historic buildings, including the ancient Red and White Chambers and the Rimsky-Korsakov Mansion. Citymakers' task was to conceptualise the type and distribution of functions of the complex in order that the historic and contemporary, public and private, business and leisure, exclusive and accessible complemented rather than contradicted each other. The solution was the creation of an art gallery, coworking, a boutique hotel, a garden with a conservatory in the courtyard and an exhibition space under the square. The internal square and the publicly accessible functions on the lower floors of the project created a buffer, separating the apartment block from intensive transport and pedestrian flows. The project produced a new urban attraction and an in-demand public space, which does not disrupt the quiet and privacy of personal life.