an airport you want to return to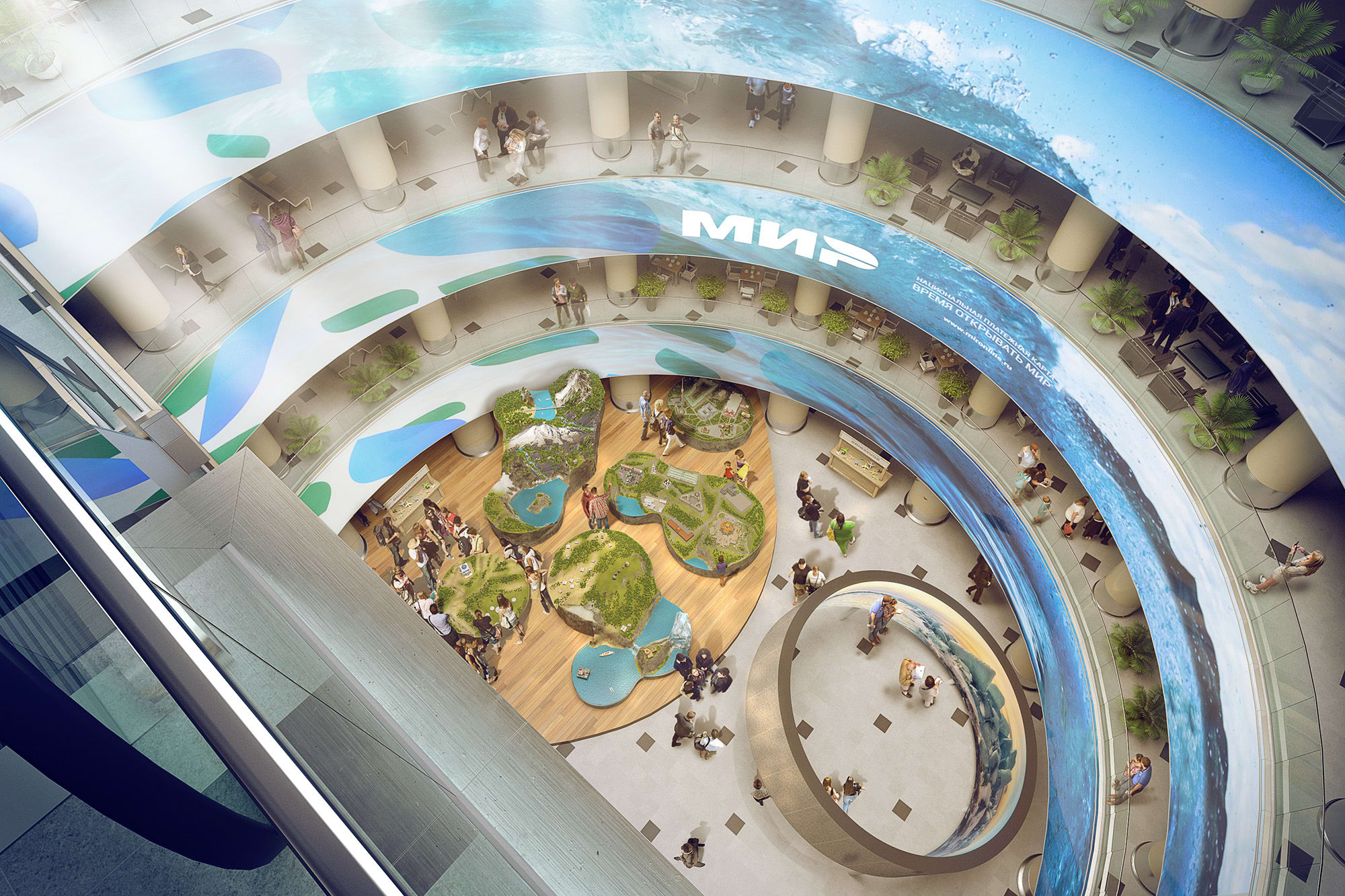 how to make the new airport terminal a significant point on the international flight map?
The best contemporary international airports are not only key transport hubs but attractive social and cultural centres. In order to propose a concept for the development of Domodedovo Airport, Citymakers researched international practices and conducted sociological research on how passengers define the airport of their dreams and which of those characteristics Domodedovo has at present. We defined three main interests: a comfortable leisure experience, a technological environment and national colour. In order to satisfy these requirements, we proposed three thematic zones with individually developed programmes. In the 'Russia' sector we suggested installing two spectacular attractions: a model of the country's main sights and Panorama 360, an interactive video of the most impressive places in Russia. In the 'Technology' sector we developed a cybersports centre, a streaming zone and changing rooms with augmented reality. In the 'Hospitality' sector we proposed a children's play area, zones for leisure and the Chef's Table restaurant area with cuisine from around the world. The socio-cultural concept was accompanied by an economic model. Together they will make the new terminal at Domodedovo a successful example of a contemporary, top-class airport terminal.