an iconic embankment for a city with an industrial heritage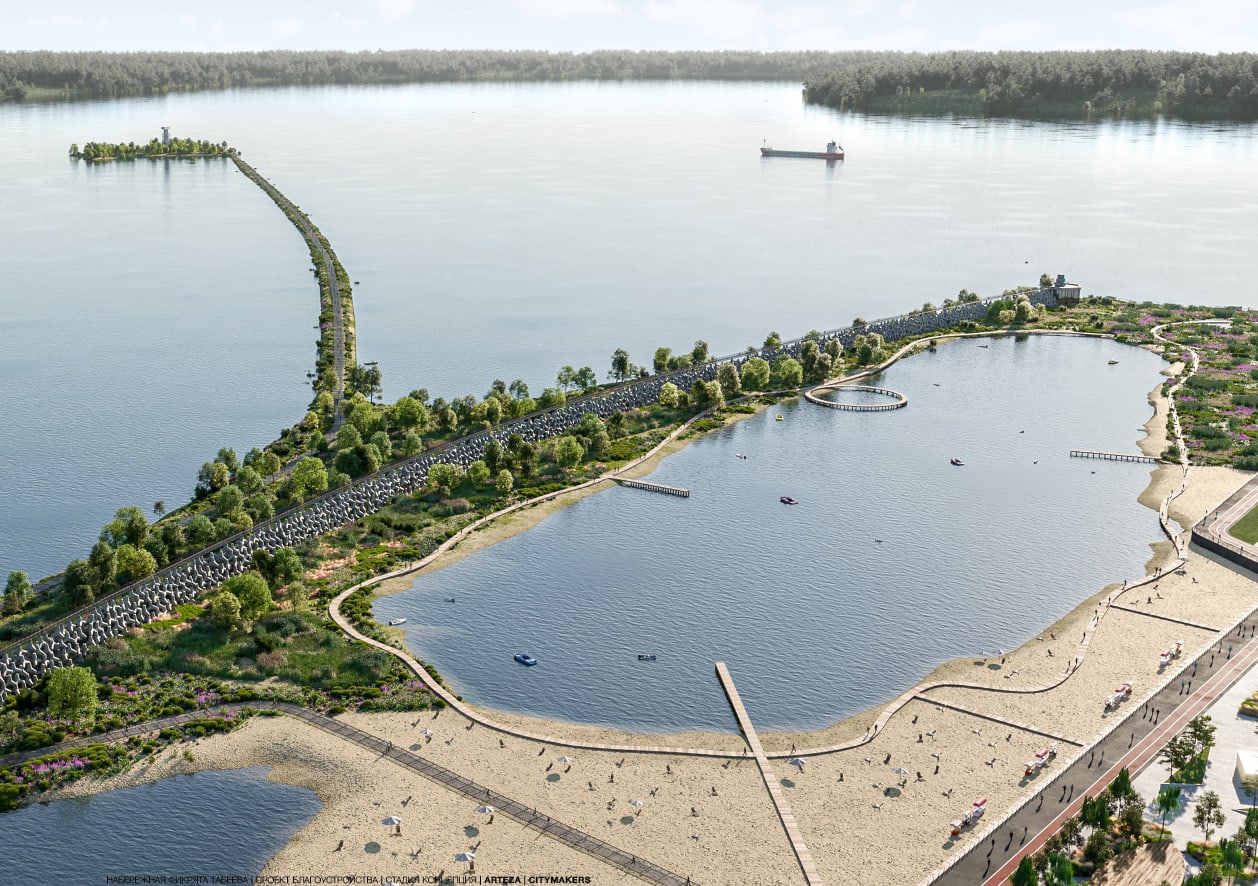 location:
naberezhnye chelny
how to make the embankment and its environs attractive to residents and visitors to the city without disrupting the existing scenario for the use of the territory?
Naberezhnye Chelny is a city with a population of more than half a million. It was designed in the 1970s as a monocity around the Kama Automobile Factory. It is known for its broad avenues, the fact that it is constructed as a series of quarters, and the automobile giant KamAZ. Regardless of the existing programme of development of the environment, the city has no universal space for entertainment and leisure and there is no city cultural centre. The Kama river embankment has recreational potential and could become the main city attraction and the visiting card of Naberezhnye Chelny. The concept developed by Citymakers is based on the idea 'from a city attached to a factory to a city on the river'. We had the task of devising a concept for the development of a territory which would be both attractive to residents and visitors to the city and would not disrupt existing habits and traditions of use.